The Need for a Youth Literacy Program in Philadelphia
38% of Philadelphia's youth live in poverty1 and only 17% of Philadelphia's 4th graders read proficiently.2 Nationally, just 48% of impoverished youth start school with the needed reading readiness skills.3 Research shows that early literacy skills are a key indicator of future academic success in high school and beyond. Children who do not read proficiently by third grade endure long term consequences. Teenage girls between the ages of 16 to 19 who live at or below the poverty line and have below average literacy skills are 6 times more likely to be a teen parent.4 Impoverished youth not reading proficiently by the end of third grade are 13x more likely not to graduate high school5 than their proficient peers from economically stable households. Unfortunately, due to a lack of resources and funding, many youth attending Philadelphia's schools are not taught to read a way that is conducive to their learning style and needs.
Boys & Girls Clubs of Philadelphia started the Literacy Initiative to bridge the educational gap in Philadelphia's most impoverished neighborhoods. Today, this program serves over 1,300 youth in 14 of our Clubs, including five elementary school partnership sites. Each Literacy Center is staffed with a full-time supervisor trained in multisensory instruction, which emphasizes Phonemic Awareness, Phonics, Vocabulary, Fluency, and Reading Comprehension, the key areas highlighted by the National Reading Panel to support struggling readers. By providing structured support and using evidence-informed practices, we are able to improve the literacy skills of our youth.
While students all throughout Philadelphia are struggling, students in the neighborhoods we serve are considerably further behind. Studies have shown that students from low-income homes suffered more learning loss than others because of schools' closures during the pandemic. We have witnessed this in our Club youth, as many entered this school year without basic writing skills or phonics knowledge. In response to an increased need for handwriting support, we created a supplementary training on multisensory techniques that support handwriting development. Literacy Supervisors then applied the concepts through creative, hands-on activities. By November, many of the children demonstrated significant progress. Throughout the year, Literacy Supervisors also found particularly creative ways to encourage movement as part of the multisensory approach. Participants had a high level of engagement and gained necessary practice applying their literacy skills, especially decoding and encoding.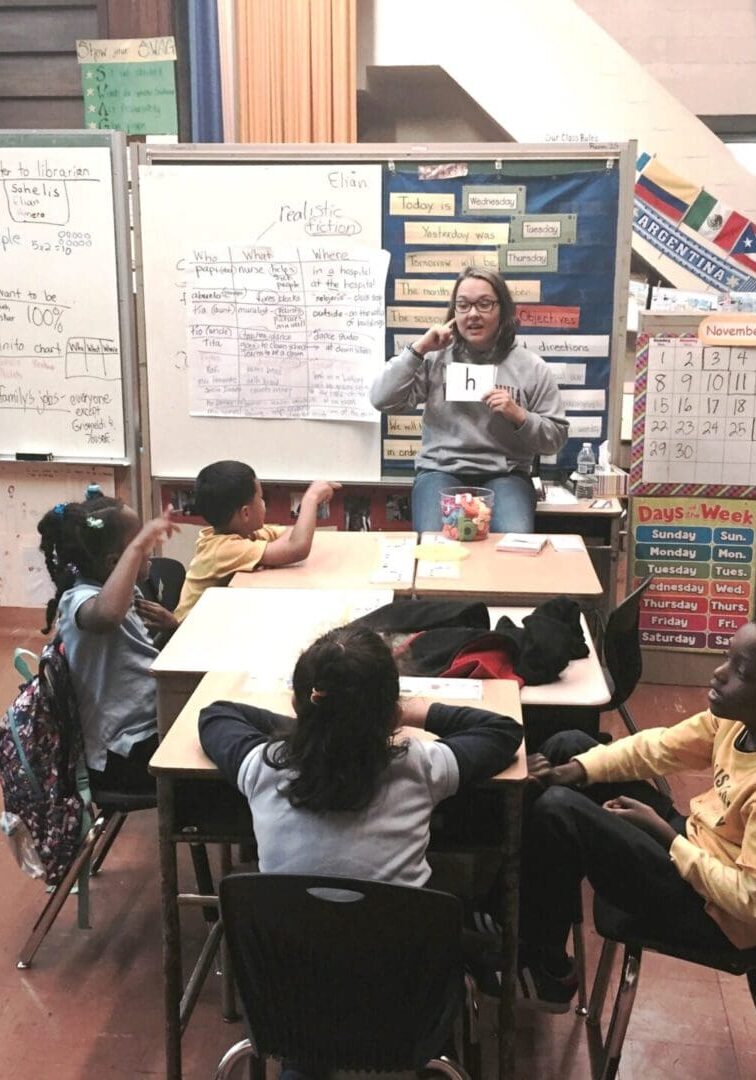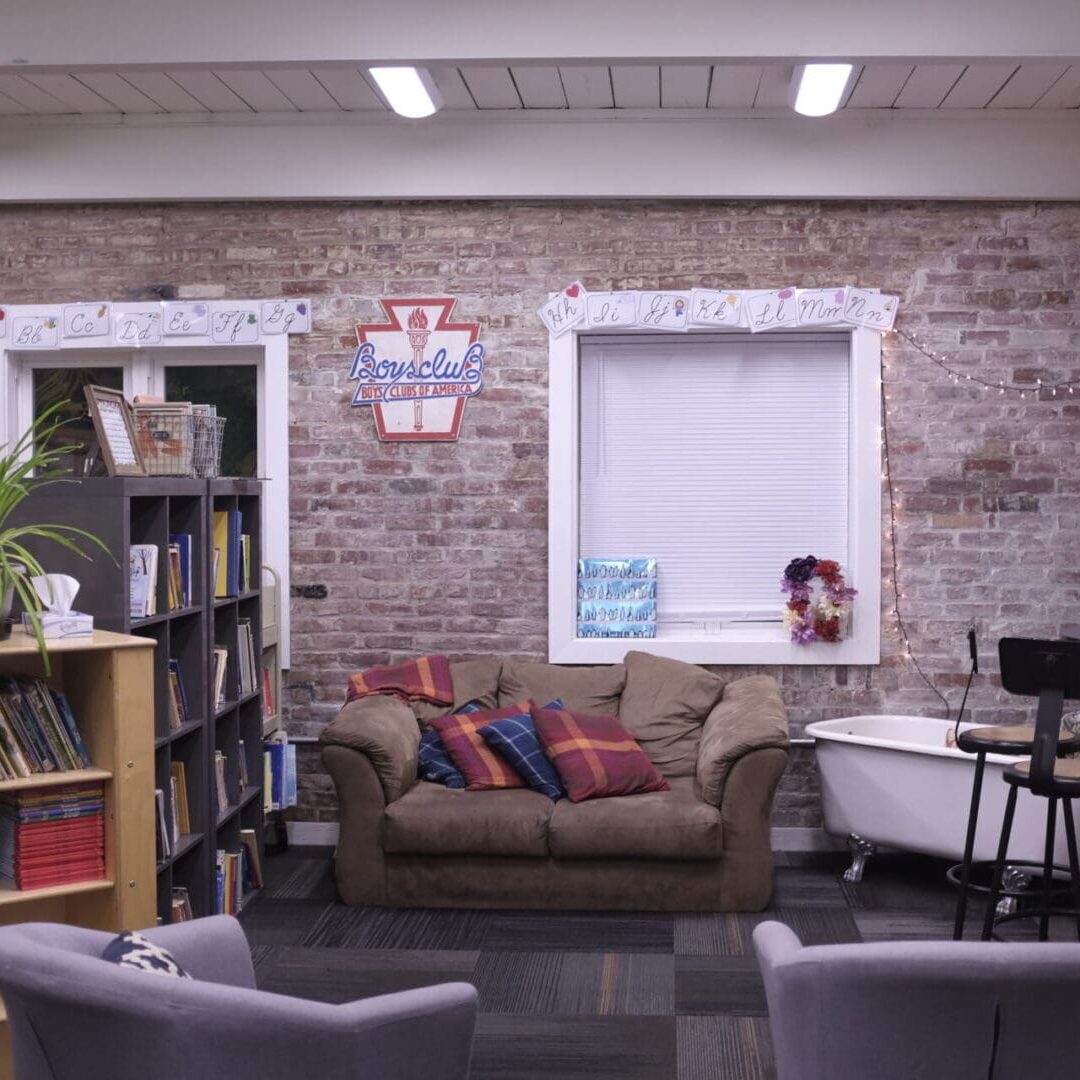 Program Objectives
By providing structured, engaging instruction and enrichment, our Literacy Initiative aims to:
Develop Youth into Successful Lifelong Learners by increasing 4th-grade reading proficiency, increasing High School Graduation Rates, and promoting an environment where youth are excited to learn and grow
Instill Self Confidence in youth by building pride in their skills and abilities, instilling self-motivation, encouraging leadership, and fostering positive self-identity
Increase Awareness about Literacy and Multisensory Education by establishing affordable literacy programs for youth in Boys & Girls Clubs locally and nationally, catalyzing a conversation about the nature of Literacy education across the nation, and developing partnerships with schools and other community organizations to promote Multisensory instruction
Develop Good Character & Leadership by empowering youth and developing them into peer mentors and coaches
Multisensory Approach
According to research by Dr. Reid Lyon, up to two out of three children learn best in a multisensory approach, not in the linear methods of reading comprehension used in most schools. Multisensory approaches integrate auditory, visual, and kinesthetic learning modalities into each step of the process. Through the multisensory Approach to Language, our Literacy Initiative builds on the Smallest Unit of sight, sound, or thought, teaching to the intellect, and ensuring youth success by providing developmentally appropriate learning experiences in a positive environment.
Multisensory approach to learning
Uses multiple pathways to encode information into long-term memory
Utilizes a hands-on approach that enables students to strengthen pathways in their brains that connect the visual, auditory, and kinesthetic components of language.
Traditional (Linear) approach to learning
Uses single pathway, building short-term memorization and retention
Learning takes place on a prescribed path, relying heavily on rote memorization. Students learn skills in isolation, focusing on one sensory pathway at a time.
One of the most successful elements of our program continues to be the strength, commitment, and creativity of our Executive Vice President of Literacy and Literacy Supervisors. Throughout the year, they create innovative and unique lessons and enrichment activities in order to maintain participants' attention. Through our monthly meetings, we were able to share ideas and resources among sites to improve implementation. With the educational gap that came along with COVID-19, our staff rose to the occasion to ensure that the youth who are the most in need were not left behind. In addition to our work locally, we have provided, trained, and supported 15 Boys and Girls Club organizations nationwide with virtual literacy programming resources. Through these efforts, over 1000 youth have been impacted.
End of year data for the 2021-2022 program year demonstrates that our Call-to-Action Literacy Initiative continues to positively impact participants not just academically but also in their motivations, attitudes towards learning, and social-emotional development. Of youth participants who were tested twice, 48% improved in at least one key indicator area and/or ended the year at or above grade level. Youth saw the greatest gains in their ability to accurately read a passage of grade-level text, with the average accuracy score increasing 4 percentage points from 93% at the beginning of the year to 97% at the end of the year. Site impact reports confirm positive trends in youth behaviors, with Literacy Supervisors reporting noticeable improvements in class participation throughout the year and an increase in youth assisting their peers with literacy tasks.
Club Kid Success Story
At the beginning of the 2022-23 program year, one student at our Ziegler Club, Tiffany L did not engage with the group, often sitting to the side and fidgeting. The Literacy Supervisor utilized verbal language activities including a question of the day segment and daily icebreakers to help break this student out of her shell. Tiffany has become more engaged in activities, and more open with her peers and Club staff. The impact of this engagement is clear as Tiffany's Oral Reading Fluency Score increased by 390% from 10 words to 49 words from the beginning to the end of the year.
Partner Highlight
Our community partners continued to strengthen our literacy work through ongoing support, both prior to and throughout the COVID-19 pandemic. Highlights from this year include the renovation of a reading room space at our Vaird Boys & Girls Clubs, made possible by our partnership with Books in Homes USA and the Andre Reed Foundation. Volunteers remodeled the space to create an inviting, exciting reading lounge and filled it with high-interest texts for youth. As our Clubs prepared to reopen for summer camp, we were fortunate to partner with a volunteer group from a local elementary school and the non-profit Books on the Go, who donated books for youth to utilize during summer reading at the Club and then add to their home libraries once finished.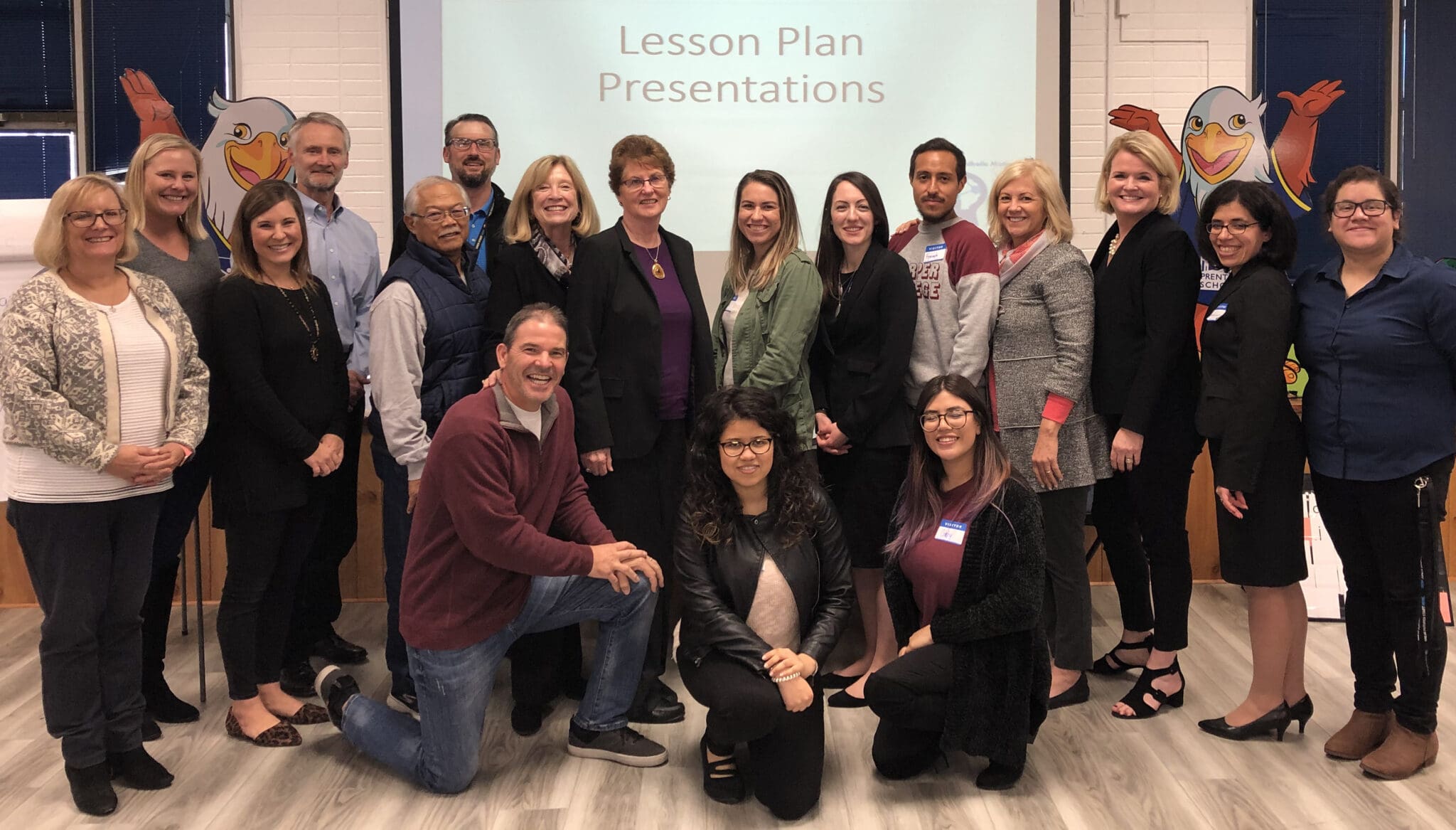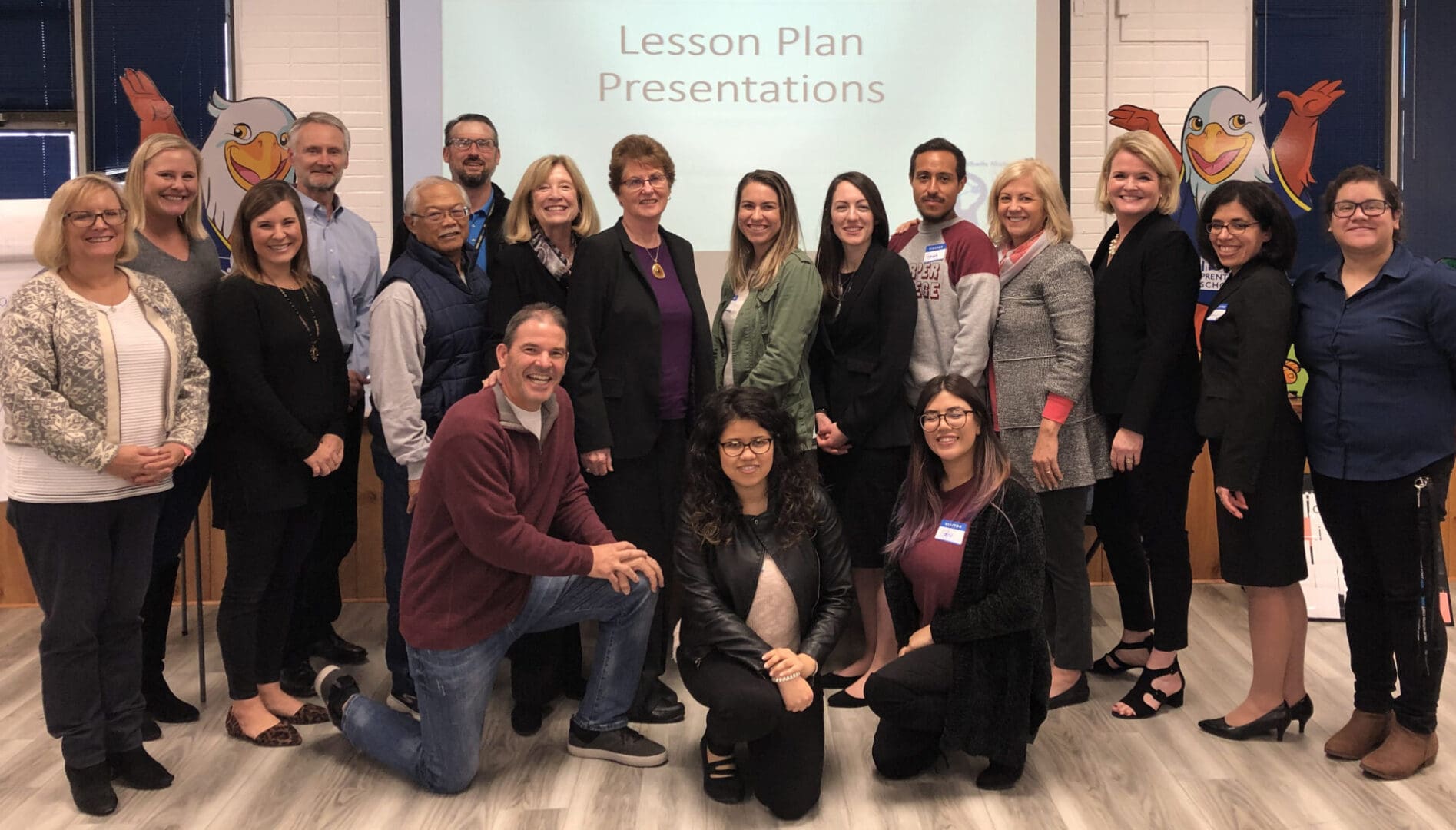 Literacy Initiative Supporters
Allen Hilles Fund
Brethren Community Foundation
Dolfinger McMahon Foundation
Elmer Roe Deaver Foundation
Kinder Morgan Foundation
Lincoln Financial Foundation
Lindback Foundation
Philadelphia Insurance Company
PNC Charitable Trusts
Rite Aid Foundation
TD Bank Charitable Foundation
Waste Management
United Way of Greater Philadelphia and Southern NJ